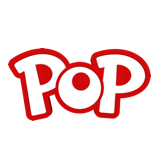 POP

355

302
Pop is a fast paced and fun channel, always keeping children entertained. Comedy, exploration, invention, art, 'make and do' all add to a compelling line up of programmes. …
00:00
01:00
02:00
03:00
04:00
05:00
06:00
07:00
08:00
09:00
10:00
11:00
12:00
13:00
14:00
15:00
16:00
17:00
18:00
19:00
20:00
21:00
22:00
23:00
00:00-00:05 Captain Flinn And The Pirate Dinosaurs S1 E150
When Captain Flinn and the crew discover the greedy pirate dinosaurs are holding Old Man Wind to ransom after they stole his favourite kite. S1 Ep50
00:05-00:15 Captain Flinn And The Pirate Dinosaurs S1 E151
It's story-telling night on the Acorn and the kids sit around the brazier toasting custard balls. Captain Stubble recounts the story about how he and the kids first met. S1 Ep51
00:15-00:25 Captain Flinn And The Pirate Dinosaurs S1 E152
When Terry gets a 'Teach Yourself Hypnotism' course in the mail, T Rex gets the idea to hypnotise Captain Flinn and his crew so they will steal lots of treasure for him. S1 Ep52
00:25-00:40 Piny Institute Of New York S1 E105
Julia has lost her way after discovering a spot on her forehead. So much so that even it affects her academic results. The only person who could help her is Michelle, her arch enemy. S1Ep5
00:40-00:50 Piny Institute Of New York S1 E106
Michelle is involved in a lie about his "Holopet" a new App virtual pet that has revolutionized PinY students ... or rather, has "zombified". S1Ep6
00:50-01:05 Talking Tom And Friends S1 E104
Talking Tom and Talking Ben try to trick destiny to make sure they stay best friends forever. S1 Ep04
01:05-01:15 Talking Tom And Friends S1 E105
Talking Ginger's wish is everyone's command when Talking Tom and Talking Ben's Assertive App backfires. S1 Ep 05
01:15-01:25 Talking Tom And Friends S1 E106
Tempers and horseshoes are flying when Talking Ben puts surefire victory at the annual Kentossy Derby in danger. S1 Ep06
The New Adventures Of Lassie S1 E104
01:25-01:50
Zoe, Harvey and Lassie take a dangerous trip into the forest to find Zoe's beloved Aunt Kim, who has crashed her plane in the high country. S1 Ep4
01:25-01:50 The New Adventures Of Lassie S1 E104
Zoe, Harvey and Lassie take a dangerous trip into the forest to find Zoe's beloved Aunt Kim, who has crashed her plane in the high country. S1 Ep4
01:50-02:05 Franklin And Friends S2 E226
Franklin pretends to like pickles to spare Beaver's feelings, but she gets the wrong idea and thinks he loves them. S02 Ep26
02:05-02:20 Franklin And Friends S2 E227
Franklin and Bear assume they already know all there is to know about Mr. Groundhog. S02 Ep27
02:20-02:35 Franklin And Friends S2 E228
When Franklin and Fox decide they want to be inventors just like Mr. Fox, they find that tinkering and experimenting are just as important to the process as following a plan. S02 Ep28
02:35-02:50 Franklin And Friends S2 E229
Franklin wants to play exactly the same acorn obstacle course game that he and Bear played at last year's picnic, but Bear would rather look for bugs with his new bug identifier book. S02 Ep29
02:50-03:00 Franklin And Friends S2 E230
Franklin borrows Dad's lucky pen - without asking permission first - to help the Super Cluepers solve their latest case: Franklin's missing baseball cap. S02 ep30
03:00-03:15 Franklin And Friends S2 E231
Franklin and Bear do everything they can to try and stay up all night to catch a late broadcast of the Submarine Rescue Guys radio show. S03 Ep31
03:15-03:30 Franklin And Friends S2 E232
While taking care of Mr. Groundhog's garden, Franklin and Bear discover that they have some clever adversaries - a flock of hungry crows. S02 Ep32
03:30-03:45 Franklin And Friends S2 E233
After Bear shows great promise at Woodland Stickball, a new game Aunt T shows the kids, Franklin takes it upon himself to act as Bear's personal coach. S02 Ep33
03:45-04:00 Franklin And Friends S2 E234
Franklin plans a Day with Dad, just like Fox has with his Dad, but Mr. Turtle's busy schedule interrupts his plans. S02 Ep34
04:00-04:10 The Cat In The Hat Knows A Lot About That! S1 E49
Nick and Sally are making Halloween masks, but they want to make them really scary. Cat takes them to meet Aiya, the Aye Aye, in the forest of Spookywoowoo. S01 Ep49
04:10-04:25 The Cat In The Hat Knows A Lot About That! S1 E50
Nick and Sally are trying out their new blue rubber boots but they keep getting stuck in the mud! Cat knows just who can help them - Buster, the Blue-footed Booby bird. S01 Ep50
04:25-04:35 The Cat In The Hat Knows A Lot About That! S1 E51
Nick has difficulty learning a "disappearing" magic trick, when who should appear but The Cat in the Hat! He takes Nick and Sally to the coral reef of Scoobamareen. S01 Ep51
04:35-04:50 The Cat In The Hat Knows A Lot About That! S1 E52
Phew, it's hot outside! How are Sally and Nick going to stay cool? Cat suggests that they should visit some friends in the Dizzle-dazzle Desert to learn how to keep cool. S01 Ep52
04:50-05:00 Yeti Tales S1 E121
When Nina and Leon show up at the bookstore they find an incredible mess. It is not Yetili's fault! It's the Monster in the closet! There is even a book that proves he really exists! S01 Ep21
05:00-05:10 Ranger Rob S1 E23
Rob and Stomper start a chore, but disaster ensues when Rob leaves Stomper to do it alone. S01 Ep23
05:10-05:25 Ranger Rob S1 E24
Rob and his Dad plan to spend a day together and wind up with a mystery to solve when they discover that all of the water from the swimming hole has vanished. S01 Ep24
05:25-05:35 Trucktown S1 E39
The gang play dino-trucks and Craner offers his mini-Trucktown to destroy. But he changes his mind. S01 Ep39
05:35-05:50 Trucktown S1 E40
Craner asks Jack to retrieve a case of lightbulbs for his shadow truck show. Max and Dan join Jack to get the bulbs back and intact. S01 Ep40
05:50-06:00 Yeti Tales S1 E122
Nina, Leon and Yetili are playing riddles and it reminds Yetili of a book based on a river crossing puzzle. S01 Ep22
06:00-06:10 Babar And The Adventures Of Badou S2 E15
Badou asks Jake to de-stinkify the Palace for an upcoming Royal Rhino visit. S02 Ep15
06:10-06:25 Babar And The Adventures Of Badou S2 E16
Captain Badou tried to referee an argument between First Mate Chiku and Best Mate Munroe as they race the Crocs for pirate loot. S02 Ep16
06:25-06:35 Babar And The Adventures Of Badou S2 E17
Badou and Munroe help Ms. Strich thwart Prospero's plans to capture a rare bird. S02 Ep17
06:35-06:50 Babar And The Adventures Of Badou S2 E18
Badou must rely on an uncertain Tersh when the two become lost in the Crocodile Slogs. S02 Ep18
06:50-07:00 Ranger Rob S1 E25
When a mysterious bad smell fills the forest just before the Big Sky Barbecue is about to start, Rob has to find out what's causing it or the barbeque will be ruined. S01 Ep25
07:00-07:15 Ranger Rob S1 E26
Rob sets out to find an exciting new tale to tell for Campfire Story Night and ends up having a great adventure with Stomper while chasing after a runaway Rollaround Ride ball. S01 Ep26
07:15-07:25 Ranger Rob S1 E1
Rob sets out to find Stomper's long lost cousin, the Woolly Wiligo, and prove it's real. S01 Ep01
07:25-07:40 The Cat In The Hat Knows A Lot About That! S1 E5
Nick and Sally are trying to put up a tent in their backyard but it's not working! Nick is pulling when Sally is pushing and it's just making a giant heap! S01 Ep05
07:40-07:55 The Cat In The Hat Knows A Lot About That! S1 E6
Nick and Sally have found some bird eggs in their garden, but their nest is destroyed. Where are they going to keep them? S01 Ep06
07:55-08:10 The Cat In The Hat Knows A Lot About That! S1 E7
Nick and Sally are playing in their sandbox, but there's not enough room for them to build their castles. The Cat arrives to take them to the biggest sandbox they'll ever see! S01 Ep07
08:10-08:25 The Cat In The Hat Knows A Lot About That! S1 E8
Sally's mom has a cold, so Sally wants to pick her some colorful flowers to make her feel better. S01 Ep08
08:25-08:40 Piny Institute Of New York S1 E107
Becoming the best dressed girl PinY is an honor for Michelle. Although the joy will not last long because Julia declares war! S1Ep7
08:40-08:50 Piny Institute Of New York S1 E108
At her insistence, Julia is chosen to star in the PINY musical. But an injury at the last minute will give Michelle a chance to act opposite Will instead. S1Ep8
08:50-09:00 Piny Institute Of New York S1 E109
It is clear that the union is strong but if that effort should be between Michelle and Julia, teamwork could become your worst nightmare. S1Ep9
The New Adventures Of Lassie S1 E105
09:00-09:25
When Lassie and the kids find an old treasure map in Mrs. Lee's store, it sends them on an adventure that reveals the truth about a notorious hermit who lived in the peaks of Grand Mountain. S1 Ep5
09:00-09:25 The New Adventures Of Lassie S1 E105
When Lassie and the kids find an old treasure map in Mrs. Lee's store, it sends them on an adventure that reveals the truth about a notorious hermit who lived in the peaks of Grand Mountain. S1 Ep5
The New Adventures Of Lassie S1 E106
09:25-09:50
Zoe and Harvey witness a lightning strike that begins a forest fire. S1 Ep6
09:25-09:50 The New Adventures Of Lassie S1 E106
Zoe and Harvey witness a lightning strike that begins a forest fire. S1 Ep6
09:50-10:05 Franklin And Friends S2 E235
A heat-wave hits Woodland! Franklin, being cold-blooded, takes a while to understand that his friends are all too hot (except Snail) to play the big game of tag they'd previously planned. S02 Ep35
10:05-10:20 Franklin And Friends S2 E236
Franklin invites Rabbit for a sleep over to play rocket ship in the tent, but Harriet always seems to be grabbing his friend's attention. S02 Ep36
10:20-10:35 Franklin And Friends S2 E237
Tensions arise when Franklin and Beaver play the super hero team of Dynaroo and Gadgetio Koala. When they learn to co-operate like their comic book heroes they finally manage to save the day. S02 Ep37
10:35-10:50 Franklin And Friends S2 E238
Franklin is frustrated when Harriet can't keep up with the game of Space Guys. After carefully explaining the rules to her, the game goes much better. S02 Ep38
10:50-11:00 Yeti Tales S1 E110
The mice come into the bookstore and are looking forward to hearing the story of The Speedy Knight. S01 Ep23
11:00-11:10 Ranger Rob S1 E2
Rob takes a shortcut when leading elephants to the safari and they go rogue through the park. S01 Ep02
11:10-11:25 Ranger Rob S1 E3
: When trying to get a lost penguin home, Rob gets side tracked because the penguin is so fun. S01 Ep03
11:25-11:35 Ranger Rob S1 E4
A baby chameleon grows attached to Rob because he spends too much time with it. S01 Ep04
11:35-11:50 Ranger Rob S1 E5
When Rob uses all the oasis water to help visitors, he finds more water in an unexpected place. S01 Ep05
11:50-12:00 Trucktown S1 E41
After a snow storm, Jack tries a huge jump at Pipe's Peak without checking for potential dangers, and ends up trapped in a snow cave with none other than…Big Rig. S01 Ep41
12:00-12:15 Trucktown S1 E42
Jack promises Melvin he'll spin his cement while Melvin gets more, but Jack is distracted with snow games. S01 Ep42
12:15-12:25 Trucktown S1 E43
Craner gets something stuck in his crane, everyone has a different idea about how to help him. S01 Ep43
12:25-12:40 Talking Tom And Friends S1 E107
Talking Tom steals the show and reveals his style credentials at Talking Angela's big fashion event. S1 Ep07
12:40-12:50 Talking Tom And Friends S1 E108
It's Talking Hank vs. Talking Ben in the career-defining "Flappy Talking Tom" tournament. S1 Ep08
12:50-13:00 Talking Tom And Friends S1 E109
There's no such thing as bad publicity when it comes to Talking Angela's singing career. S1 Ep 09
13:00-13:15 Oh No! It's an Alien Invasion S1 E25
Lily befriends Emperor Brainlius III's Favourite pet. S01 Ep25
13:15-13:25 Oh No! It's an Alien Invasion S1 E26
Sweet celebrate Switcheroo day and swap roles with each other. S01 Ep26
13:25-13:40 Captain Flinn And The Pirate Dinosaurs S1 E101
Flinn and his crew help Captain Gurgleguts retrieve his missing treasure… stolen by pirate dinosaurs. S1 Ep1
13:40-13:50 Captain Flinn And The Pirate Dinosaurs S1 E102
The pirate dinosaurs steal a map to the Statue of Gold, which is lodged in the plug of a volcano. Flinn and crew are unable to persuade the villains to stop before the volcano erupts. S1 Ep2
13:50-14:00 Winston Steinburger And Sir Dudley Ding Dong S1 E149
There's a mysterious criminal shapeshifter at Cutty's Diner, and nobody's going anywhere until Detective Winston and Sgt. Sasha Spritz find out who it is! S1 Ep49
14:00-14:15 The 3 Amigonauts S1 E103
Burt will do anything to impress Cork, even if that means becoming a bowling ball…PERMANENTLY!
14:15-14:25 The 3 Amigonauts S1 E104
The Amigonauts inadvertently create a ridiculous looking ship that Cork must use to travel to sign a Peace Treaty with the Up-Titans... a dull, but formidable alien race who destroy anything flashy.
14:25-14:40 Piny Institute Of New York S1 E110
Curses are Chinese stories which Michelle does not believe in. While crossing the bridge Encantado their fate seems to disappear from the face of the earth. S1Ep10
14:40-14:50 Piny Institute Of New York S1 E111
The week of Animals in PINY this year is dedicated to horses, which are Julia doesn't like. Michelle however loves them. Who will end up being on the cover of Fashion Pet? S1Ep11
14:50-15:00 Piny Institute Of New York S1 E112
Zimmer Austin is the pop star of the moment. Fortunately for the students PinY, their next concert will be in the Auditorium of the institute and will come with many surprises. S1Ep12
15:00-15:10 The Cat In The Hat Knows A Lot About That! S1 E53
When building a toy construction set, Nick and Sally wonder if there's such thing as a one-thing-does-it-all tool. S01 Ep53
15:10-15:25 The Cat In The Hat Knows A Lot About That! S1 E54
Sally and Nick are pretending to be butterflies, but they're not very good at it. The Cat takes them to meet Bernadette the Monarch butterfly, who can teach them all about fluttering. S01 Ep54
15:25-15:35 The Cat In The Hat Knows A Lot About That! S1 E55
Sally and Nick are having fun trying out different moves when the Cat arrives to show them some cool moves of his own. He learned them from Pinkie the flamingo. S01 Ep55
15:35-15:50 The Cat In The Hat Knows A Lot About That! S1 E56
Nick and Sally are exploring how deep they can dig in the sandbox. The Cat arrives to whisk them away to the deepest place he knows - the bottom of the Swirly Whirly Ocean! S01 Ep56
15:50-16:00 Yeti Tales S1 E124
Nina and Leon are having a tea party. Yetili comes along and has a cup of team before reading a story about a runaway pie! S01 Ep24
16:00-16:15 Franklin And Friends S2 E239
Franklin thinks that Aunt T has forgotten to put the present inside the big cardboard box that she sent him so he and his friends take the box to her house. S02 Ep39
16:15-16:25 Franklin And Friends S2 E240
Franklin gets caught up helping out all his friends with a bunch of favors instead of flying his new model airplane as he'd planned. S02 Ep40
16:25-16:40 Trucktown S1 E44
When there are mysterious treads in Trucktown, Jack and the gang are excited it might be a space truck. S01 Ep44
16:40-16:50 Trucktown S1 E45
When Gabby doesn't feel well, the gang decides to have a parade to make her feel better. S01 Ep45
16:50-17:00 Ranger Rob S1 E6
When it looks like a mythical beast is littering the park, Rob and Stomper try to catch it. S01 Ep 06
17:00-17:15 Captain Flinn And The Pirate Dinosaurs S1 E103
When the pirate dinosaurs and Captain Flinn are swallowed by the very hungry Gigantosaurus, the rest of Flinn's crew works together to save them. S1 Ep3
17:15-17:25 Captain Flinn And The Pirate Dinosaurs S1 E104
In notorious 'Thunder Alley' a narrow straight full of dangers, the Acorn and the Pirate Dinosaur's ships collide, and their Captains are bumped onto the opposite ships. S1 Ep4
17:25-17:40 The 3 Amigonauts S1 E105
The Amigonauts must retrieve missing school property from a parallel universe inside a suck sack, but Big Carl the Junkyard King won't easily let his newfound treasures go.
17:40-17:50 The 3 Amigonauts S1 E106
Herby's competitive streak results in a nasty cold virus that spreads to the entire student body and threatens the Academy's tethered connection to Earth.
17:50-18:00 Talking Tom And Friends S1 E110
The Talking Friends are eclipsed after Talking Ben gets a new girlfriend...the moon. S1 Ep10
18:00-18:15 Winston Steinburger And Sir Dudley Ding Dong S1 E150
Cutty teaches Win a lesson in responsibility by putting him in charge of a holo-girl. Tired of babysitting, Win leaves the holo-girl with Pam. Bad move. S1 Ep50
18:15-18:25 Winston Steinburger And Sir Dudley Ding Dong S1 E151
After Win makes another mess, Cutty's Diner is given a very strict warning from a very shady health inspector. Cutty puts Pam in charge of fixing things up and bossing Win around! S1 Ep51
18:25-18:40 Oh No! It's an Alien Invasion S1 E28
Nate gets a music playing Robot to join his band. S01 Ep28
18:40-18:50 Oh No! It's an Alien Invasion S1 E29
Nate and Dan the Man team up to find a secret military base. S01 Ep29
18:50-19:00 Oh No! It's an Alien Invasion S1 E30
Nate gets trapped in a bunker with Emperor Brainlius III and Brain! S01 Ep30
19:00-19:15 Talking Tom And Friends S1 E111
Talking Tom struggles with an app update while Talking Ben's relationship soars to new heights. S1 Ep11
19:15-19:30 Talking Tom And Friends S1 E112
Talking Hank hungers for his dream - and makes it a million-dollar reality. S1 Ep12
19:30-19:40 Talking Tom And Friends S1 E113
Trick-or-treat obsessed Talking Ginger scares up a memorable haunted Halloween. S1 Ep13
19:40-19:50 Talking Tom And Friends S1 E114
Talking Ben decides to get big in comedy after no one can stand his stand-up. S1 Ep14
19:50-20:05 Captain Flinn And The Pirate Dinosaurs S1 E105
Captain Flinn and his crew run into a giant squid that is disarmed by a love of Stubble's custard. Stubble bonds with the squid and names her Winifred. S1 Ep5
20:05-20:15 Captain Flinn And The Pirate Dinosaurs S1 E106
The Goodest Goodies set out to recover Gurlgegut's Mummy's ornamental teaspoon collection, stolen by the Pirate Dinosaurs. S1 Ep6
20:15-20:25 Captain Flinn And The Pirate Dinosaurs S1 E107
The pirate dinosaurs' ship gets airborne when they blow up too many balloons for greedy T Rex's birthday. S1 Ep7
20:25-20:40 Piny Institute Of New York S1 E113
Michelle mistakenly published on the PinY blog a retouched photo of Julia. Michelle will have to fix it. S1Ep13
20:40-20:50 Piny Institute Of New York S1 E114
Michelle must dsign some clothes based on her parents occupations. What's glamorous about a janitor's uniform? But what about her mother? S1Ep14
20:50-21:00 Piny Institute Of New York S1 E115
Michelle has lost inspiration. She discovers that doing sports helps her. She may well have uncovered a new talent. S1Ep15
21:00-21:15 The 3 Amigonauts S1 E107
Kirbie passes the driver's test receiving the highest score ever awarded, but when free ice cream is on the line, the rules must be rewritten.